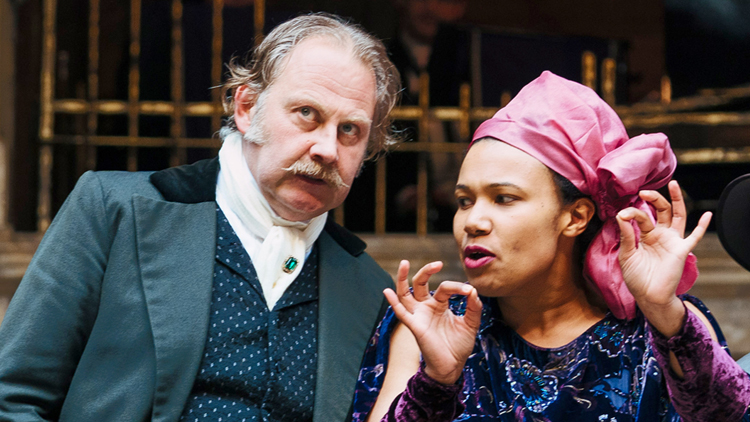 Shakespeare's Globe is the world-renowned performing arts venue located on the bank of the River Thames in London. The iconic Globe Theatre – a reconstruction of an open-air Elizabethan playhouse – has become a significant part of the international theatre landscape celebrating Shakespeare's transformative impact on the world. This cinema series includes the acclaimed productions of The Merry Wives of Windsor and The Winter's Tale from Shakespeare's Globe.
The Merry Wives of Windsor
Begins Winter 2021
Double-meanings, disguises and dirty laundry abound in The Merry Wives of Windsor as Sir John Falstaff sets about improving his financial situation by wooing Mistress Page and Mistress Ford. But the 'Merry Wives' quickly catch on to his tricks and decide to have a bit of fun of their own at Falstaff's expense.
The Winter's Tale
Begins Winter 2021
The Winter's Tale is Shakespeare's great play of the irrational and inexplicable, illustrating how uncontrollable emotions can range across gender, country, class and age.