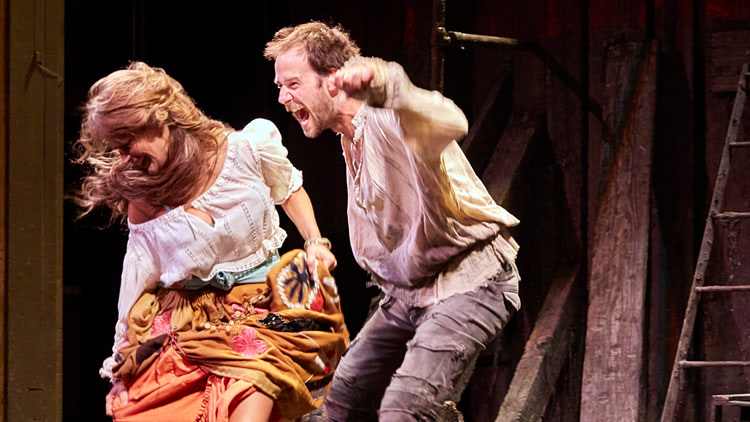 Comédie-Française: Theatre in Cinema
Three Blockbusters from the Paris stage from Comédie-Française, the most respected and prestigious theatre institution in France. The Salle Richelieu, the principal theatre, is home to the foremost contemporary directors and actors of the French-speaking world. The series features Ivo van Hove's interpretation of a Euripides' Greek Tragedy, a zany and highly entertaining redux of a vaudeville favorite, and a famous Molière play, the most popular production by Comédie-Française.
A Flea In Her Ear
In Theatres Now
With its impressive construction and incredible inventiveness, A Flea in Her Ear marked Feydeau's triumphant return to vaudeville in 1907. Fickle husbands feature alongside jealous wives. Doors slam. A classic comedy of morals!
Electra | Orestes
In Theatres Now
How do a brother and sister become reunited and join in plotting revenge against their mother Clytemnestra and her lover Aegisthus? Ivo van Hove takes hold of the myth and offers a new interpretation of this ancient Greek tragedy!
Scapin The Schemer
In Theatres Now
Beatings with a stick, an avalanche of stratagems and other tricks set the tempo of this Molière play that has truly earned its place as one of the playwright's essential creations.