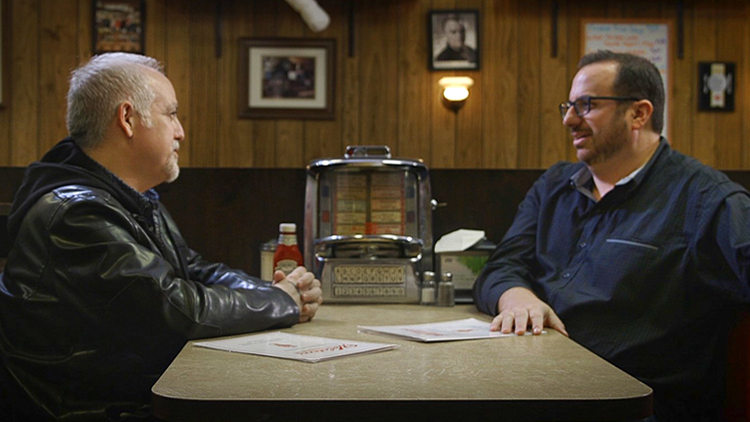 Sopranos Sessions: A Special Theatrical Triple Feature
In Theatres Now
A Night of Exclusive Cinema in Celebration of this Iconic TV Show
Sopranos Sessions: A Special Theatrical Triple Feature is an unforgettable cinema event offering fans of The Sopranos unique insights from the Critics, the Cast & the Creator about this epic, multi-award-winning series that is still regularly cited as being one of the best television series of all time.
Acclaimed TV CRITICS Alan Sepinwall and Matt Zoller Seitz, authors of the best-selling book "The Sopranos Sessions" meet at Holsten's in Bloomfield, New Jersey, the location of the controversial last scene of The Sopranos, to discuss the series. Their wide-ranging conversation covers television, movies, psychiatry, gangsterism, their 20-year friendship, and their experience covering the series for The Star-Ledger of Newark, the newspaper that Tony Soprano picked up at the end of his driveway.
This cinema exclusive will also be accompanied by an intimate and hugely entertaining dinner with key members of THE CAST of The Sopranos, as they reminisce about the show, filmed in the Little Italy restaurant, Il Cortile, that cast members would go to for a commiseration dinner after their character had been killed off in the show. Featuring cast members Federico Castellucio, Arthur J. Nascarella, Vincent Pastore, Vincent Curatola.