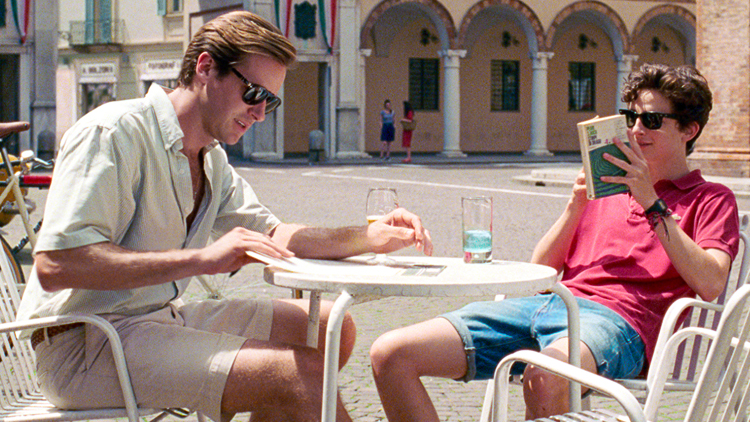 Call Me By Your Name
Begins June 2021
Award-winning Coming of Age Romantic-Drama
In the summer of 1983, in the north of Italy, Elio Perlman, (Timothée Chalamet) a 17-year-old American spends his days in his family's 17th century villa lazily transcribing music and flirting with his friend Marzia (Esther Garrel). One day Oliver (Armie Hammer), a 24-year-old graduate student working on his doctorate arrives as the annual summer intern tasked with helping Elio's father (Michael Stuhlbarg), an eminent professor specializing in Greco-Roman culture. Soon, Elio and Oliver discover a summer that will alter their lives forever. Call Me By Your Name, directed by Luca Guadagnino and written by James Ivory, is based on the novel by André Aciman.
Major award nominations and wins, including 2018 Academy Award® for Best Adapted Screenplay,
Venue Info and Tickets
No venue info or tickets available in this area. Don't worry. We've got you covered. Simply enter your email address below and we'll let you know when tickets are available.