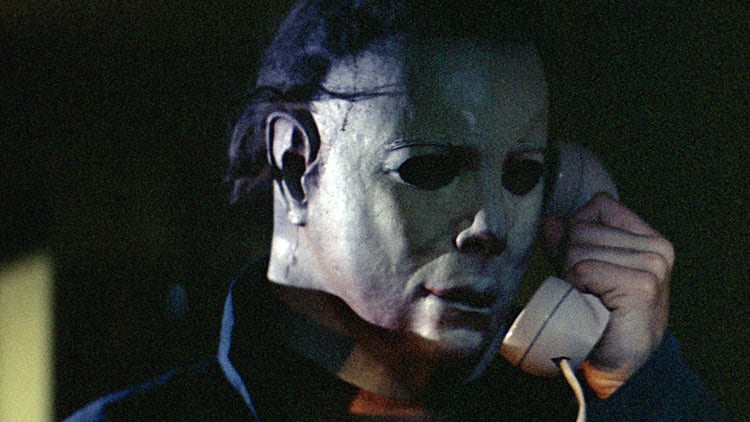 Halloween: 40th Anniversary
Begins September 27
Anniversary Presentation of the Film that Redefined Movie Terror Forever
On a cold Halloween night in 1963, six-year-old Michael Myers brutally murdered his 17-year-old sister, Judith. He was sentenced and locked away for fifteen years. But on October 30, 1978, while being transferred for a court date, a 21-year-old Michael Myers steals a car and escapes Smith's Grove. He returns to his quiet hometown of Haddonfield, Illinois, where he looks for his next victims.
John Carpenter's Halloween premiered in cinemas and on drive-in screens forty years ago, changing the landscape of horror cinema. It stunned audiences worldwide and became known as the most frightening motion picture ever made.
Now forty years later, the film has earned the distinguished honor of being the most successful independent horror movie of all time. It is also one of the most successful independent films ever made. Halloween has been selected by the Library of Congress for preservation, a rare honor, and it has inspired and driven countless other films in this genre.
See the original John Carpenter's Halloween in theatres before the release of the acclaimed director's collaboration on the direct sequel to his 1978 horror masterpiece.
This premiere is presented by CineLife Entertainment and Trancas International Films.
Venue Info and Tickets
Our app, CineLife, helps you find events, venues, ticketing and more! Download the app now (iOS or Android).
Search below for a theatre near you and click on the link to purchase tickets. Click or scroll for international venue/ticketing information. Be sure to check back for additional domestic theatres and screenings.
INTERNATIONAL
Click for venue/ticketing information in the UK and Ireland.