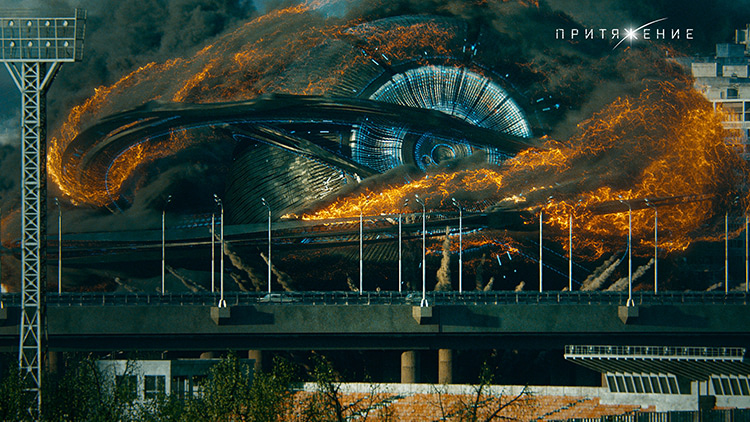 Attraction
Begins June 13
Epic Suspense and Stunning Visuals as an Alien Aircraft Lands in Moscow
Attraction (aka Prityazhenie), from Bill Melendez Productions, presents a Russian-language science fiction/love story film with stunning visual effects about an alien aircraft shot down over Moscow.
The story follows the devastating crash-landing of a mysterious flying object in Moscow, after it is shot down by the Russian Air Force. The drama unfolds in the ruins of a working-class suburb overwhelmed by the disaster, as the military struggles to control fear, anger, and the eventual clash between Earth and visitors from another galaxy.
The event will include an exclusive interview with the director, Fyodor Bondarchuk, plus a short film featuring the creation of the visual effects.
Venue Info and Tickets
Search below for theatre near you. Click on link to purchase tickets. Be sure to download the free CineLife App or check back for additional theatres and screenings in your area.
California
Beverly Hills
Claremont
Pasadena
Georgia
Atlanta
Illinois
Chicago